Send cargo to Pakistan for £1.25 per Kilo, Door to Door delivery
---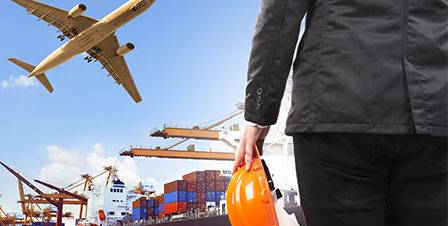 £1.25*/KG Cargo Your Ultimate Choice as We Tick All the Boxes Believing in Relentless Pursuit of Perfection Perceived by A Star Cargo
Whenever you intend to have some cargo shipment, it is incumbent upon you to have prior knowledge about the concerned documentation, custom clearance operation, geographic intimation, logistic regulations and port operations. We work hard to update ourselves with ongoing changes in the cargo market and never feel any shame in reforming ourselves in response to market changes and suggestions from our visionary clients.
Now you can Send Cargo to Pakistan conveniently by our affordable service of £1.25*/KG. Our this generous and minimised offer includes all the stuff you want to send to Pakistan, Azad Jammu and Kashmir.
Bespoke and Responsive Service
Our £1.25*/KG cargo bespoke service is specially devised for our revered clients keeping in view the escalating prices being charged in the cargo market to send your personal effects to Pakistan, Azad Jammu and Kashmir. This service responds and addresses all your concerns about highly charged cost on cargo deliveries.
We Never Dig Deep into Your Wallet
Our experts monitored the whole situation of escalated prices of cargo being charged by our competitors and evaluated that to earn profit is basic right of every businessman but that should be to the appropriate extent. This facility should not deprive our customers of their whole money by digging deep into their wallets. As we work on the golden pearls of ethics and morality and adhere to strong value system of humanity. Even while in the business, we never neglect it at all.
Fulfilment of Your Cargo to Pakistan Needs
The aspirations and personal needs of our valuable clients are our own and we deem it our moral obligation to revere it in all situations. It is customary that the migrants of Pakistan living in the UK are in a little bit better status, so they send parcels, gifts, electronics, clothes, chocolates and other their belongings to their relatives and friends living in various parts of Pakistan and AJK.
All Locales in the UK are covered
We can collect your goods from all the locations of the UK like Edinburgh, Birmingham, Swansea, Leeds, Glasgow, Bradford, Manchester, London, Edinburgh and many other heartbeats and outskirts wherever you are aboding. Our specifically devised solutions of the needs of our noble customers is door to door cargo service and excess baggage service being of prime value which is chosen by tonnes of clients all the year.
Customer Friendly Service
We are open all the time i.e. 24/7 to serve you and ease you in every respect. Our dedicated and well experienced staff actively responds to your thought provoking queries effectively up to your satisfaction. Having busy and hectic life schedule you hardly get time to visit the laborious atmosphere of offices. That is why we offer you our most customer friendly service so that you could enliven you enduring and intense love for your near and dear ones in Pakistan and AJK.
Just Be Warned of the Scams
There is no shadow of any doubt that our unique, reliable, cost effective and sustainable services purely are framed so as to provide all ease and comfort to send personal effects, parcels and precious documents to Pakistan and AJK in minimised charges which you would never have from others. If you even get such price from our competitors, it is tinged with scams and you would have to pay hefty charges for the services offered. Such scams not only destroy your goods but also your money.
Unbeatable and Unparalleled Service
Our unbeatable and unparalleled service is for each individual and if you are concerned with some business, then it is more suited to you as we have year's long experience of handling commercial goods sent to Pakistan and Azad Jammu and Kashmir.
Liaison with other Authorities
Cargo sector is a huge sector wherein you have to work with scores of organisations and authorities like Customs, airport authorities and logistics for linear movement of shipments. So to have it, we have developed strong relationships with all the concerned departments so as, at nowhere your shipment is hanged on the way towards final destination in Pakistan and AJK.
Meticulous Care on Your Shipment to Pakistan from UK
We handle your shipment meticulously with our comprehensive tracking system and we are always active in this regard to ascertain that the cargo flow is going on, uninterrupted. We are also alert always, to have remedial measures in case of some sudden blockage in the flow of shipment. Our strong relations with our working partners make it possible to achieve our standard operations smoothly without any disturbance and undue hurdle.