How Could You Send Electronics to Pakistan and AJK with Ease and Safety?
---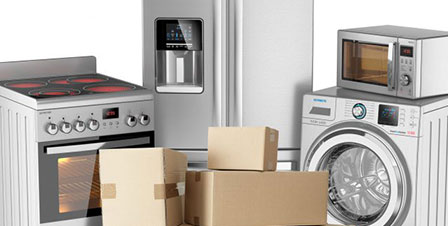 Pakistan has unmatched landscape with vast deserts, dense forests, majestic hills, jaw dropping plateaus from coastal Arabian belt of south to northern ranges of Karakoram, Hindu Kush and Himalayas. With regard to GPS Coordinates, Pakistan is situated at latitude of 30.3753° N and at longitude of 69.3451° E indicating Pakistan is located in south Asia in north of the equator.
Covering an area of 307,372 square miles, the country has population of 202,750,599. In accordance with the statistics of Ministry of Overseas Pakistanis and Human Resource Development, around 8.8 million Pakistanis are settled abroad. Majority of these live in the Middle East. Pakistanis settled in the UK are more than 1.2 million.
Care before the Execution of Any Activity
The care before the execution of any activity is the best thing to avert mishap. One should be very careful while sending some cargo deliveries and ascertain it thoughtfully many times that whether the services of company you are going to have, is fully competent and well reputed. When you intend to Send Cargo to Pakistan like electronics, get the services of best company like a Star Cargo having years long experience, tracking system and skilled team of professionals..
Importing Electronic Appliances to Pakistan
There is great space for sending electronic appliances to Pakistan as its residents have a great craze to have new models of the electronics and they are always anxious to get imported products which have not released yet. The reason being of this curiosity lies on the point that foreign electronics are more reliable and trustworthy. You can get it from some of your relative or friend returning from the UK or you yourself are coming back to Pakistan, Mirpur or other parts of Azad Jammu and Kashmir.
Ultra-Premium Cargo Services
Assisted by high technology, prominent cargo companies like a Star Cargo offer you many ultra-premium services of box shipping, send car, send gifts, door to door cargo, send kitchen appliances, port to door sea cargo, port to port sea shipping, airport to airport cargo, excess baggage services, ship personal belongings, send clothes, send chocolates, freight forwarding, container shipping, send letters and documents, send children toys, electronics shipping and more beyond this. Depending upon your requirement and budget, you choose one of these services.
In this era of hectic life schedule, you hardly get time to perform your personal activities on daily basis. Specifically, when you are to send some electronic products like TV, laptop etc. you deem it more convenient to call the representative of the cargo company and handover your electronics. Hence, it is preferred to have the services of Cargo Company to pick your shipment from your home and drop it at the mentioned address in Pakistan, Mirpur or other parts of AJK.
Packing of Sensitive Electronics
First and foremost thing to do is the proper packing of sensitive electronic appliances so as to protect the flowing jerks and shocks during transit of shipment. If you do not pay heed towards this important task of packing, all your efforts to send this precious gift to your dears would go waste. For instance, if you are sending laptop, its battery is sensitive being made of Lithium Ions and can be ignited being flammable. Likewise, other delicate parts of laptop too, need full protection to avoid scratches and damages. The modern TV with LCD are also needs paramount protection while transporting to Pakistan or AJK.
The cellular or smartphones also have a great demand in Pakistan and AJK and that is why these are sent or taken consistently from the UK. The packing of the smartphone demands tight packing and extra care as minute scratch could devalue it while in the transit stage before reaching to its destination. It is direly needed that its packing should be given all protective covering like taping and sealing to protect it absolutely.
Sophisticated Monitoring System
Being very sensitive and precious also, you would like to have continuous look during the transit stage of the shipment. Luckily the standard companies have highly sophisticated monitoring system of cargo which let the customer know the exact locations and status of the consignment.
Some prior intimation about sending your belongings to Pakistan is must to have so that you could remain safe from sudden embarrassment. Get good details of prohibited items that cannot be imported to Pakistan and try to have knowledge about the custom rules of the Pakistan.