Pak cargo service offering lowest shipping rates
---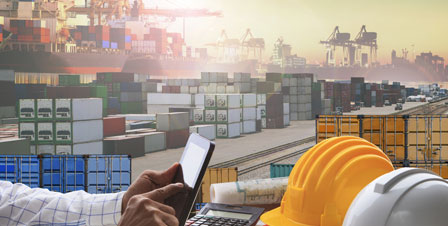 Exhilarating and Otherworldliness Pak Cargo Service with a Bevy of Astounding Services for Pakistan & Azad Jammu and Kashmir
Pak Cargo, with its outstanding and laid-back service, is committed to offer the best to its esteemed customers. Right from the UK, traversing through huge distance, we cover all the locales of Pakistan and Azad Jammu and Kashmir. Neither any lapse nor laxity occur in this context. Our fantastic and otherworldliness service are astounding and different one. Get instantaneous non obligation quote to have a glimpse into our pack of customer friendly services.
Exhilarating and Responsive Service
Our exhilarating experience makes us proud in serving you consistently since long and we take a leap of faith to have enduring and close intimacy with our satisfied clients. You would definitely find our services as an experience in its own right. It makes no difference where you sit, you can conveniently Send Cargo to Pakistan. Truly speaking, our services are beyond the shadow of any doubt and we never leave you alone. Our competent and responsive staff is active all the time responding to your queries and concerns.
Tailored Services Fully Encompass your Cargo Needs
Our tailored services fully encompass your cargo needs like door to door service, excess baggage etc. We always strive to have long term and enduring relations with our noble customers. We keep in close touch with them to ascertain their growing needs of expanding business.
Customer Friendly Convenient and Secured Service
To have quick, quality and fabulous cargo service from the UK to any locale in Pakistan or AJK, avail our customer friendly convenient and secured service. Neither we would like to charge even an extra single penny of your hard earned money nor put you in an abyss of despair. Our experts very clearly intimate you in the beginning all the desired details about the cost incurred, time taken up to the final destination, custom clearance and other related issues.
Gorgeous Packages
Get the unbelievably Gorgeous Packages: Door to Door Cargo, Excess Baggage, Send Parcel, Send Electronics, Send Gifts, Courier Service, Send TV, Send Mobile Phones, Send Dishwashers, Send Microwave and host of other services.
Our global experience of working with cargo and extensive knowledge pertaining to air cargo as well as sea cargo, make it possible to offer an exclusive service to provide you an ease and comfort.
Shipping Modes for Sending Cargo to Pakistan and AJK
Broadly speaking, cargo deliveries are sent either by air cargo or sea cargo or/with intermodal. Feel free to have free instantaneous non obligation quote to familiarise with our lowest affordable rates. Where ever you are aboding in the UK that does not matter. Carriage of your shipment is either conducted by sea route or air route accompanied by intermodal means of road, rail, van or truck.
Which one is Preferable Sea Cargo or Air Cargo?
Sea cargo is mostly convenient for bulky and uneven shaped goods that cannot be adjusted in the plane. For sending small parcels and goods in containers, two options are before you; either send it through sea cargo or send it through air cargo. Air cargo is the fastest mode of sending cargo to Pakistan and AJK with more cost while sea cargo is the slowest mode with less cost.
Usually Parcels by air cargo delivery reaches at its destination within 7-10 days whereas sea cargo will take 5-6 weeks. In time completing of concerned documents well before time, is direly needed to reach the shipment in stipulated time. Bags and boxes for sea cargo are weighted and sealed onsite in your presence by our experts and sealed ultimately.
Commercial Package for Business Shipments
For freight forwarding, we have specially devised commercial package for business shipments for our revered customers. Commercial shipping is carried out by both means either by air freight or by sea freight depending upon your choice and weight of the shipment. Predicted statistics about the cargo deliveries indicates that in the upcoming days, there is probability of escalation in trade between the UK and Pakistan after leaving the European Union by the UK. Now the UK independently could choose its trade partner without any restrictions from the European Union.