Kitchen Appliances Shipping to Pakistan and AJK from UK
---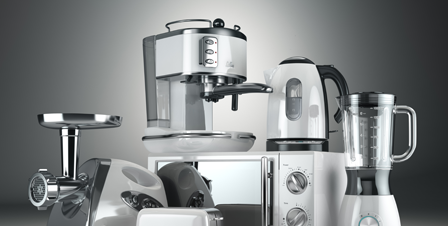 Sending Kitchen Appliances is now comfortable By Choosing the Right Cargo Company
Emerging on 14th August 1947, Pakistan is a beautiful country with majestic mountains, breathtaking landscapes and a courageous populace of almost 200 million. The state owns a coastal Arabian belt in the south and gigantic peaks of Himalayas, Hindu Kush and the Karakorum in the north. Located at the latitudes of 30.3753° N and longitude of 69.3451° E, Pakistan has great geopolitical importance in South Asia.
Pakistanis Settled in Foreign Countries
In this high-tech world, with all updated systems, life has become so luxurious that everyone desires to have the latest technology-assisted luxuries. If you are a history buff, then you must know that when a high population from Pakistan went abroad into the United Arab Emirates, Saudi Arabia, Libya and other countries of the world, they start sending necessary luxury products like electronics and kitchen appliances to their homeland. The essential house products like refrigerator, microwave oven, TV etc. began to import to Pakistan.
An Ample Flow of Luxurious Electronics from UK to Pakistan
The UK was the first country wherein the people from the Indian Sub-Continent got settled having dreams of securing a bright future, or some elite class came here to enjoy the beauty and modern living style. What was the reason behind it, but one thing was shared: there started an ample flow of expensive electronics, including kitchen appliances? As far as kitchen appliances are concerned, the more demanded products here are in Pakistan include Washing Machine, Refrigerator, Cooker, Hob, Hood, Dishwasher, and Microwave. Such appliances were lacking here. Hence there existed a great space to adjust these products.
Sending Kitchen Appliances to Pakistan
Even now, the Pakistani settled in the UK, send the kitchen appliances to Pakistan, Mirpur and other areas of Kashmir. The main issue is the availability of trusted cargo service by which you could ship your precious shipment to your homeland without any fear and at affordable prices. Naturally, these kitchen appliances are purchased by your hard-earned money, and you will never like to become prey in the hands of such cargo companies that dig deep into your wallet.
Many companies are engaged in the business of cargo deliveries, and all are doing well. Still, some of the great companies, like Star Cargo, go some extra mile to send cargo to Pakistan. These provide you stress-free and reliable cheapest rates services by straining off your worries.
There are two modes of cargo, i.e. Air Cargo and Sea Cargo. You could have services; send gifts, door to door cargo, send kitchen appliances, the airport to airport cargo, excess baggage services, ship personal belongings, send clothes, send chocolates, freight forwarding, container shipping, send letters and documents, send children toys, electronics shipping, port to door sea cargo, port to port sea shipping, and a lot more you could have.
Strong Packing Prevents Shipment from Damages
Never ignore the packing of your kitchen appliances, and this packing too must be of premium quality to prevent shipment flow damages. There is no arguing that there is fragility in kitchen appliances, which need special handling care. This is worthwhile to mention here that the corrugated boxes are the best to pack the kitchen appliances. Corrugated boxes, or also known as ordinary cardboard boxes, can be had in all sizes and shapes from everywhere. These are lightweight and durable enough to bear long journey threats.
Coronavirus's issue has threatened almost more than 180 countries to date, and all these affected nations, including the UK and Pakistan, are striving hard to come out of this shocking situation, which has almost paralyzed the life. As the whole world is affected by this menace and supply chain of the manufacturing parts for the industries of the UK is having a tremendous loss. Spare parts for these factories were coming from China, which was the first country of the world affected by Corona disease. But by strict controlling measures, the situation is being normalized by and by now.