Clothes shipping to Pakistan from UK at lowest online rates
---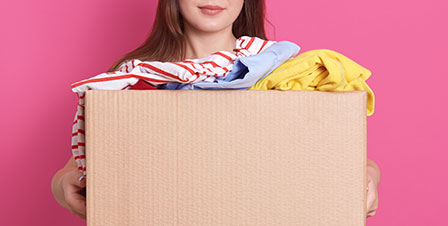 As per the record of the Ministry of Overseas Pakistanis and Human Resource Development, round about 8.8 million population of Pakistani live in foreign countries in a bid to have better living standard and more earning opportunities. Amidst this population of 8.8 million, 1.2 million Pakistanis are settled in the UK since long. Pakistan occupies a remarkable space for foreign investment, especially for the UK investors to send their goods and services in the well prospering market of Pakistan.
Send Your Stuff with Great Ease
Whatever stuff you want to send through cargo service, make sure that it is adequately packed so that it could be handed over to the cargo company you have chosen for your shipment. The company representative on your demand will come to your doorstep and collect this shipment having clothes, shoes, or other your belongings after weighing and sealing it in your presence. Hence all the procedure is carried out before you, and you need not suffer from any hassle at all.
Cargo Service; a Boon and Blessing
Cargo service is boon and blessing for the customers primarily residing abroad and send their belongings and gifts to their near and dear ones in Pakistan, Mirpur and other parts of Azad Jammu and Kashmir. You can send cargo to Pakistan including stitched or unstitched clothes, furniture, electric appliances, kitchen appliances, electronics, machines domestic or commercial, mattress, etc. Every cargo company has its terms and conditions with attractive prices and facilities officered. But even then, you must have all the essential information about it so that you could not become prey in the hands of some company that is not capable of handling your shipment.
What can be sent from UK to Pakistan?
As mentioned earlier, you can send apparels of enthralling and contemporary designs both for gents and ladies. There is a high demand for the shirt, embroidered trouser and worked lawn dupatta. Unique and iconic products are always welcomed here in Pakistan, carrying a blend of western and eastern culture.
It is advisable that make the best choice of cargo delivering company for your precious time-sensitive shipment of hard-earned money. It is customary that people residing in the UK send all sorts of gifts like clothes to their friends and relatives in Pakistan, Mirpur and AJK. Now with the advancement of technology, there is no issue of belated shipments. There is a competition in the cargo markets that are working online, so you get the right choice for sending your deliveries. Have a reliable, proficient and cost-effective cargo company for this purpose to strain off your worries and stress.
Why People from the UK Send Clothes to Pakistan
Now the question arises why people from the UK send clothes to Pakistan, Mirpur and other parts of AJK? Suffice it to say in this context that either people who are concerned with the business of clothes or others who send the gifted clothes to their peers, use this facility. Likewise, this demand for clothes gets a tremendous increase during Eid Festivals. As both Eids are celebrated with full zeal and zest, so people take specific care to send clothes on the eve of holy events of Eid. In the same manner, the western dresses of the UK are not available in Pakistan, or these are available here on high prices, so these too are sent through cargo services.
Dire Need for Proper Packing
It is quite evident that for sending these clothes to Pakistan from UK, you would like to have unique packing of these. But don't be panic as individual bags for packing these clothes are available in the UK markets on the eve of holy events of Eid.
Safety and security are always of great concern for the customers. That is why they pay special heed towards it. These bags are quite safe and secured. You can carry them wherever you like as these have tight packing. Corrugated or card boxes are another choice for you to pack your stuff of clothes. All such arrangements of disposal will ease you, and there will be no threat of any damage while in transit.