Microwaves Shipping to Pakistan and AJK, air & sea cargo
---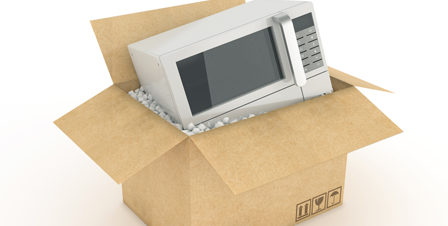 Feasible Mode for Microwaves Shipping to Pakistan, Mirpur and AJK
Comprising the populace of almost 200 million, Pakistan is situated at the latitude of 30.3753° N and the longitude of 69.3451° E. The statistics reveal that 8.8 million people of Pakistan are settled abroad for the sake of earning or to have a better living standard. The Middle East is a region where most of these Pakistanis are residing. The UK hosts around 1.2 million Pakistanis engaged in business, services, politics, sports and other areas. Both countries of the UK and Pakistan have history long friendly relations. There still lies a high potential for the UK to invest in the sectors of goods and services in Pakistan due to the growing economic market of Pakistan.
The Scenario of Cargo Sector
The cargo sector is the backbone of the economic growth of a country nowadays, as every country owns a well-established network of cargo facilities. Over time, there is a substantial increase in the volume of the cargo sector. The fact can be verified from the emergence of new cargo companies online, competing for a better reputation.
There is no arguing that the government earns much revenue through cargo services. So, these should be addressed so that this sector, which is boon and blessing for the people, especially in foreign countries, should be facilitated by solving their precise demands. This would help them to work more effectively in a conducive atmosphere.
Best Mode to Send Cargo to Pakistan from UK
The microwave shipping is carried out either by Air Freight or by Sea Cargo, and both have their value and disadvantages. The sea cargo takes much time to deliver the shipments because the ships have a particular departure schedule for a country. The plus point of sea cargo is that it is cheaper as compared to air freight. So far as the air freight is concerned, it is the standardized mode of cargo with a more efficient and secured service.
That is why people mostly prefer to air freight to send cargo to Pakistan, Mirpur or other parts of Azad Jammu and Kashmir. The sea freight is best suited for bulky goods or uneven-shaped that cannot be adjusted in the plane. The freight companies offer the Microwaves Shipping package, and you can check it by having their quotes so that you could verify all the relevant details in this connection.
ZIP Code Instead of Post Code While Sending Cargo from UK
Luckily you would find the typical address writing pattern of Pakistan and the UK. However, one exception is there that instead of postcode, you will have to write ZIP code at the penultimate line of the address. The approximate size of the parcel for air cargo ranges between small parcels to shipping pallets. One should be careful while packing the shipment to be sent and try to be had as most minor as possible parcel size; otherwise, you would have to pay extraordinary more for large parcel.
Conducive Services with Documentation
Well experienced and customer-friendly companies offer more conducive services for the customers. By these services, you can send your parcels anywhere across the world. Their services are operated between international airports and the UK. While submitting your shipment through air freight, specific documentation will have to be completed by you. For this purpose, it is mandatory for you to be aware of certain documents that include: Air Way Bills, Single Administrative Document, Certificate of Origin, Export Cargo Sipping Instruction and Standard Shipping Note. These documentations would protect you a lot while sending your shipment by plane to Pakistan, Mirpur and other parts of AJK. All the legal or legislative matters would be dealt with.
It is advisable that before having some cargo service, get all the desired details about it to confirm its authenticity. You are going to pay for sending your shipment, so this is your right to clarify all the ambiguous matters related to this deal. You must ascertain from the company for the cheapest rates, tailor-made packages, cost-effective service, and proper monitoring system to know about the status of your shipment while it is in transit and in time delivery of the load within the stipulated period.