Ship Mobile Phones to Pakistan, Mirpur and Other Parts of AJK Safely
---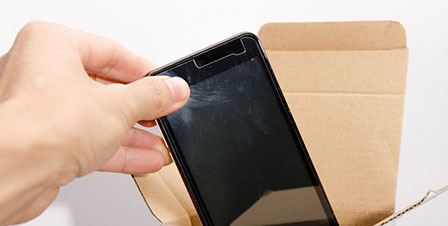 Industry plays a vital role in uplifting the economic importance of a country. If you have a deep study into the history of the whole world and progress of countries in it, the basics theme of this progress comes before us effectively. The basic role behind this progress lies in the untiring hard work in pursuit of the ultimate high goal to reach the destination. Economic goals are must to have in front to proceed towards the progress. In this context, the main idea is to struggle consistently up till the final objective is achieved. Just take the example of China which is emerging a new super power by dint of its right struggle. Even other developed countries like the USA and the Britain too, have long history of the economic uplifting.
Send your cargo to Pakistan through Air or Sea
As the air cargo is faster than sea cargo, the customers mostly prefer it for light weight shipments whereas you can send cargo to Pakistan with heavy weight through sea cargo. The air cargo involves more cost as compared to sea cargo. The issue of efficiency is lacking at the sea ports and various concerned international forums are trying to uplift the efficiency of the ports by relaxing its bitter ambiance.
You would find various cargo services which standard companies like a Star Cargo offer, inter alia, airport to airport cargo, freight forwarding, door to door cargo, send children toys, ship personal belongings, port to door sea cargo, port to port sea shipping, excess baggage services, send clothes, box shipping, send kitchen appliances, send car, send gifts, send chocolates, container shipping, send letters and documents, electronics, and a lot more than this that you want to ship.
This is in your own convenience that keep a vigilant eye on the ships schedule so that you could know that when the next ship is bound for Pakistan.
Have Duty- and Tax-Free Deliveries from UK
The companies like a Star Cargo offer more affordable and convenient rates that you can accept easily and obviously these rates do not dig deep into your wallet. Another big plus of such companies is that they ensure to have duty- and tax-free deliveries to Pakistan, Mirpur and other parts of Azad Jammu and Kashmir. Your parcel having Mobile Phones is collected from the doorstep and it will be delivered within promised shortest possible time to the mentioned place in Pakistan or AJK.
Substantial Increase in Air Freight to Pakistan from UK
The statistics regarding flow of goods through air freight indicates that with the passage of time, its volume is increasing substantially. So as a result of it, the new cargo carriers are needed to improve it. And if this pace is continued, then the upcoming period would further flourish the cargo sector. There seems no end or decline to it. That is why more and more investment is being done to boost it further. If looked globally, there is going on the expansions of existing airports or new airports are being established to cater for the growing needs of cargo.
Whenever you intend to choose a cargo service, be warned that it must have real potential to do this. Thoroughly check its network, staff capability to handle the cargo and infrastructure desired to keep the shipments during their flow up to the destination point. Briefly speaking, in nutshell, never compromise on security, safety and handling of the cargo being booked.
Impact of Brexit on the Cargo Services
Positive indication is that the Brexit Bill has been passed by the UK parliament with majority exploring new horizons for the UK to work independently without the restrictions of the European Union. Now, it will be possible for the Britain to play its vital role at his own leisure and requirement to establish economic relations with other countries. Possibly, it is more certain that this situation would favour the cargo industry.