Personal Belongings Shipping to Pakistan from UK
---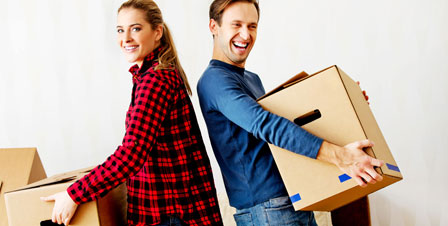 Human society is collection of services rendered by different experts and organisations. World has now become global village. You can see instantly what is happening other side of the world quite easily and transform yourself into better by discarding wrong and undesired things. You only adhere to such things which enhance your efficiency and make you prominent in your relevant field.
Cargo services have now become dire necessity of our life. Even you cannot think a country across the globe without any proper cargo service. The reason being, this service is now encircled all the communities due to its capacious entity. It goes without saying that the information technology has entirely changed our lives. All the spheres of society are now utilising technology to have more swift and effective output for its customers. Then how it was possible that the cargo sector remained away from it. That is why, all the modus operandi of cargo services, is assisted by this information technology. Now it has become quite convenient to Send Cargo to Pakistan trustfully and on time.
Role of Cargo Sector in the UK Economy
No doubt cargo services from UK to Pakistan have now transformed into an industry and you would find all around the world these cargo services engaged in their business. Cargo sector is playing vital role in the economy of the UK and no doubt it is backbone for the economy of the UK. If seen on monitory point of view, it is estimated that the logistics and cargo sector of the UK, is sharing its part by 118.3$.
Role of Diaspora Settled in the UK
At present, countless cargo services are present in the UK wherein apart from the indigenous people, different ethnic groups from diverse societies of the world are residing in the country which has ruled over the whole world, almost. Its history dates back to era when its power sun never went down. Being a well flourished old democratic entity, it is still having huge populations from various parts of the world. Among these, some generations are settled since long but these have still roots to their native countries. That is why they send cargo to their countries and for this purpose resultantly, there is network of scores of cargo companies in the UK.
Preferred Mode of Cargo to Pakistan from UK
This is well established fact that a great populace from Pakistan, Mirpur and other parts of AJK use various types of cargo services mainly Air Cargo and Sea Cargo and after reaching Pakistan, the road freight services are used to carry on this cargo to the far flung areas of the destination. Now question arises which mode is more preferable whether air cargo or sea cargo? It all depends upon your own choice and budgetary limitations. The ultimate aim of every customer is to get reached its personal belongings safely in low priced rates without involving complicated process and hassle.
Cargo Your Precious Belongings in Minimum Cost
One should be aware of prior information to finalize the mode and cost of cargo. It is normally accepted that in case you are offered a cost of cargo sending from a company almost 15% of cost of your belongings, then air cargo would be fine. You can send your personal belongings smaller in size, to Pakistan from UK, air cargo and sea cargo would be best suited for the rest of the bulky articles.
Everyone wants to remain economical in sending some shipment and he tries his best to choose some cheapest service. Normally, cost of air cargo is six times more than the sea cargo. This may be a reason that mostly goods traffic adopts the sea cargo for bulky luggage. But it happens that airlines cargo capacity sometimes becomes reduced and there is need to avail air freight services which are further facilitated by ocean and land cargo services to send the shipments to the distant places located in Pakistan, Mirpur and other parts of AJK.
Frankly speaking, the atmosphere of the sea ports is not much conducive for efficient deliveries and there is involved a complicated process which annoys the customers always. That is why most of the customers who want to ship their personal belongings to their native towns, prefer air cargo to sea cargo so that their deliveries could reach safely and comfortably to the destination. In context of shipping your Personal Belongings, there is another issue of fragility and sensitivity. In this regard, for fragile and sensitive products needing controlled temperature, specific carriers devised for this purpose are used for making these deliveries in comparatively less time.