Explore the Matchless Air cargo to Pakistan from the UK
British Pakistani's are contributing a major share in strengthening the mutual relationships between the two countries. Not only the relations are being strengthened but also they are boosting the economy of the UK.
Several Pakistani companies are making their business successfully since long and two countries have good bilateral political as well as economic relations always. If looked statically, almost more than one million Diasporas of Pakistan is residing in the UK individually or with families.
The British Pakistanis being the second largest ethnic minority of the UK and second largest sub-group of British Asians. This depicts the contributions of Pakistani in the UK. Certainly, it is quite obvious that such a great number of Pakistanis are engaged therein strengthening and making cordial relations between two countries.
Cargo has made its roots everywhere across the globe, naturally, in the UK, it too is imparting substantial services. The Cargo market is swarming with a host of cargo companies there and each of it has the stance of being perfect. But time has proven air cargo to Pakistan from the UK being the most reputable, dependable and efficient cargo service with rates you like. That is why the Pakistanis residing in the UK always prefer air cargo to Pakistan from the UK.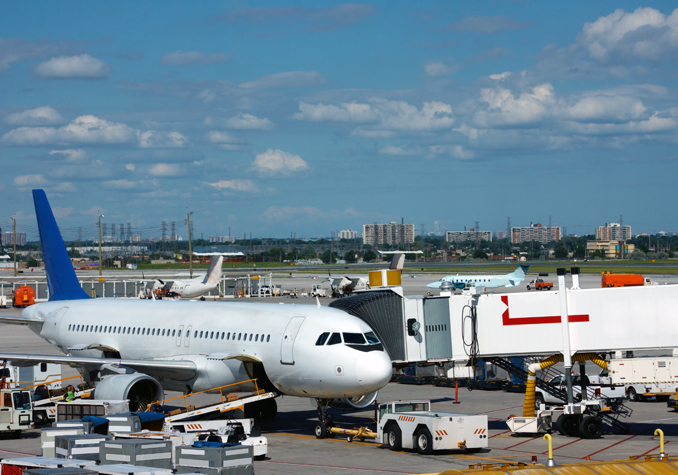 Air Cargo to Pakistan
If you are intended to send your cargo by Air Cargo within the shortest possible time, then you can have it by getting online quotes for rapid and excellent service. The quickest and efficient mode of cargo is to send the deliveries by an aeroplane.
Though it is a little bit costlier yet pretty sure your deliveries are promptly delivered to the destination as promised. If you are intended in the airport to airport cargo, it is quite effective and most suited to you for the carriage of your precious goods.
Door to door Cargo to Pakistan
Now it has become very conducive for you to get booked your consignment online and you need not come to the office. And surely, we take all measures to have streamline flow of your luggage or goods. Whenever you want to check the status of your consignment, you could have it certainly.
With the advent of high equipped technical facilities, cargo no doubt has become more advanced and sharp. Everyone aspires to have some standard cargo company which is having proper prior experience and can skilfully deliver your belongings without any risk.
Excess Baggage to Pakistan
Never accompany with you excess baggage while flying to Pakistan as it will cause wastage of time and unrest for you also. Instead, it is quite better to book it through Cargo to Pakistan on the very fewer rates.
Excess baggage now is not a headache as air cargo to Pakistan from the UK very confidently asserts its focus on the prompt disposal of your deliveries.
Parcel Cargo to Pakistan
Air cargo to Pakistan from the UK delivers your parcels in the stipulated time to the destination as advised. We take this responsibility so that your parcel could be delivered in the best possible way without any detrimental effect. Your parcel movement is consistently monitored to have certain that nothing wrong is happening.
Send Electronics to Pakistan
From the UK to Pakistan, sending precious kitchen wares and electronics is utterly very comfortable now in a most secure way. Get our incomparable customer service to have a safe and quick delivery of TV and other electrical appliances.
Send Chocolates and Toys
Delicious chocolates and toys are always awaited by the children in Pakistan as these are either rare or very costly here. Furthermore, the real issue is of purity and free from contamination. That is why chocolates and toys brought from the UK are real boon and blessing.
Documents
Delivery of personal or official documents need special care and no one can take risk of putting these in uncertain disposal. A host of companies are doing this job but mostly the customers are reluctant to accept their offers owing to their past bitter experience.
Luckily air cargo to Pakistan from the UK offers multiple alternatives to you for sending your effects from the UK to Pakistan depending upon your needs.
Clothes
How it is possible for a British Pakistani to not carry with his variety of clothes for his dear ones after long-time return to his native town. Certainly, to have it, you will be needing some cargo service and that should be well-tailored having strong repute in the cargo business like ours.
Rest assured, whatever you want to send to Pakistan, make it possible that you are not becoming prey in the hands of so-called professional cargo companies who have very meagre knowledge about it. Hence, do proper research in this regard about the most suitable cargo company for the carriage of your deliveries instantly on economical charges.
Having said that, in the context of upcoming emerging friendly relationships between the two countries, it could be predicted that transportation of goods would be at the high side. So we the air cargo to Pakistan from the UK, are your most preferred air cargo for disposal of all kinds of shipment on very affordable charges. So feel free to have free online quotes instantly.
Air cargo to Pakistan from the UK has competent and responsible team members who collect your luggage or goods as you call us, process it and despatching journey of the consignment is started under the strict supervision system to avert any undue hindrance.