Imported goods in a market should be competitive so that people find them affordable
Export from the United Kingdom to Pakistan is catered by cargo service providers. This is why more export means more cargo business for the service providers. Exporters use two available options i.e. air cargo and sea cargo to send their goods to Pakistan. Clients choose from the available options according to their needs and the type of goods/products they want to send Cargo to Pakistan.
Dry goods packed in boxes can travel for weeks to reach their destination so the cheapest cargo option is preferred. Sometimes traders want swift delivery of their products and they choose expensive air cargo services. The price of cargo service is also an important factor to decide the type of cargo for your goods.
Imported goods in a market should be competitive so that people find them affordable. Cheap rates of air cargo allow traders to keep rates of their goods low. For this reason, to date, commercial cargo is preferred to be sent through ships. Air cargo is sent on passenger planes as well and disruption in the operation of passenger flights causes a problem for clients who want to use this mode of transportation.
Most of the time traders know which of the two options they will use but sometimes they are not sure. A cost-effective and efficient cargo option is the desire of all clients. People keep in search of the best price for their goods' transportation needs. They make a comparison of rates and quality of service. They look at minute details and also consider tracking as well as customer care service. Air cargo to Pakistan is a choice for sending small and expensive goods.
At every step, coordination should be seamless
Now a day parts are manufactured at one place and assembled at another and their timely delivery has assumed greater importance. Cargo service providers offer supply chain solutions and ensure seamless delivery of your time-critical consignments. The whole responsibility is of the service provider so picking from the manufacturing site to delivering at a destination should be well planned.
At every step, coordination should be seamless so that consignment reaches without delay. People should know about basic facts regarding the cost of cargo service. Air cargo to Pakistan from UK charge you in terms of volume and weight whereas sea cargo is charged on basis of volume alone.
Space is limited in aeroplanes and ships with huge sizes can hold anything you want to transport. It is also the reason behind the preference for sea cargo. Cheap materials in huge quantities can only be transported on ships. No matter how much time it will take but charges remain affordable.
Restrictions of air cargo also make it less used for international trade. Despite all these facts air cargo volume keeps increasing in recent years. The value of cargo send through this means is significant and due to a delay of months in delivery through ocean vessels, air cargo has become a good alternative.
The rate of sea cargo has crept high so people find it logical to use the fastest possible means for goods transportation. Expensive goods, which can absorb expensive rates of air cargo are only booked with air cargo. The size and weight of these goods are normally small so they are wisely transported through air cargo service.
Clients can book delivery at the doorstep
If the size of your consignment is not huge then the rate difference between air and ocean cargo becomes little so people can choose either of two. Particularly less than container loads can be sent to Pakistan at fairly affordable rates. Most importantly you do not need to wait for weeks to receive goods at your destination.
For exporters, it is not just port to transportation but also include other charges of warehouse and customs duty. Clients can book delivery at the doorstep to enjoy the ultimate convenience from a cargo service provider. Reliability is very important for clients and they prefer experienced cargo service providers. They want to spend less on transportation of goods but they never compromise on the quality of service.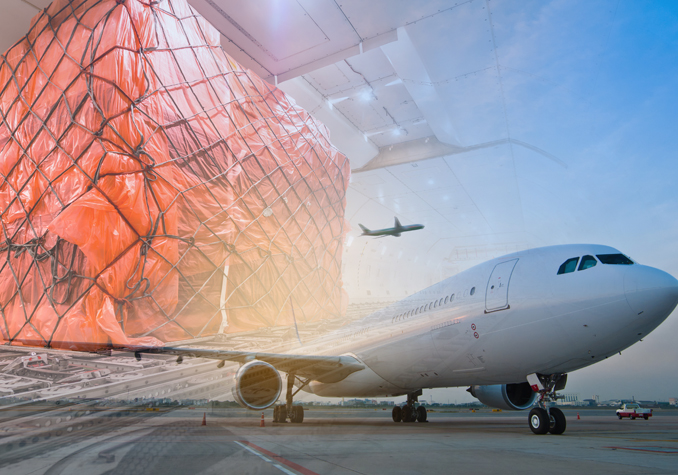 In this way, reliable service is more important than anything else. Cargo should reach in perfect shape and in time. It is possible only when you choose a good cargo to Pakistan service. There are a variety of options within the air and ocean cargo services so clients can find an appropriate option for their cargo needs.
Now both countries have decided to make it double
Aeroplanes frequently operate between destinations so you can send your goods at any time through express delivery. Air cargo can be sent through connected flights but direct flights are preferred for quick delivery. On the other hand, you have to wait for the particular ship to send cargo to Pakistan.
The volume of cargo between the UK and Pakistan has been increasing steadily. Now both countries have decided to make it double in ten years. It is an ambitious goal but can be achieved if a good strategy gets implemented. The list of goods exported to Pakistan can be increased further.
For this demand in the market can be studied and data analysis applied. Better products at a competitive price can be offered to buyers. Many forums are present to help traders of both sides so the set target is not impossible to achieve.