UK international trade department is quite optimistic to increase bilateral trade volume with Pakistan
The United Kingdom is one of the biggest economies of the world and exports goods and services all over the world. UK exports to Pakistan consist of industrial raw materials and other goods. UK international trade department is quite optimistic to increase bilateral trade volume with Pakistan.
This is why both countries have set a target to double the present value of trade by end of the decade. Heathrow is among the very busy airports of the world. Not only passenger planes but cargo planes in large numbers also land and fly from there. Since 2007 it has been the largest air freight forwarding source in the UK.
Other main airports of the kingdom forward handle-less cargo than this airport does alone. Annual cargo handling is 1.7 million metric tons at this airport. According to last year statistics, the airport facilitated the biggest volumes of cargo transportation since 1950. It shows enhanced reliance of traders on this facility of goods transportation. This year different problems with ocean cargo services have also pushed traders to shift to air cargo services.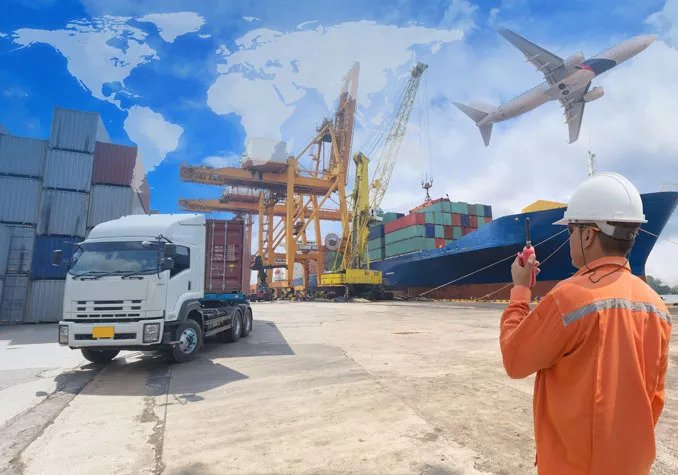 Heathrow airport has been extended to meet the increasing demand for cargo handling but still, pressure is being felt due to the present international cargo delivery situation. Cargo to Pakistan from UK is largely carried out through ocean freight forwarding services so delay in delivery has been experienced by importers in Pakistan.
Time is always critical for people doing international trade and delays in delivery of goods cause them loss. This is why the air cargo industry has been facing pressure to deliver goods.
So, all these links need to enhance the capacity
Trade is key for the economy of a country and the United Kingdom has invested its resources to keep goods transportation smooth throughout the year. Cargo companies doing operations in the UK are well equipped with the latest technology. The experience of clients with these companies have improved over the years.
Sustainable progress of the cargo industry in the UK is a priority because environmental protection duty of everyone. We know that high valued goods are transported through air cargo services so in terms of value 40% of the total volume of trade of the UK is carried out through air transport.
The recent increase in the use of air cargo will further enhance this percentage. With increasing reliance on air freight services, its importance has also increased. The future of the cargo industry will depend on the response from the air cargo industry to companies, demand for space.
The Air cargo industry involves cargo and passenger carries with, airports, companies and forwarders. So, all these links need to enhance capacity. Online sellers are big clients of air cargo service providers. Air cargo to Pakistan from UK is fast and reliable for both traders and individuals. As more people have turned to this mode of purchasing goods, more business for air cargo service providers.
Due to the difference in rates between air cargo and ocean cargo services presently clients prefer delivery of their goods through cheap ocean freight forwarding facilities. But delay is fatal and clients become ready to afford costly air cargo service. instead of weeks, their goods reach their destination in days. Safety of goods is also better in this mode of transportation.
Clients Use different cargo services
Due to the limited capacity of airports, every concerned department in the UK is vying for the enhancement of capacity through sustainable growth. Not only Heathrow but other airports also have been focused on this purpose. This expansion of airports needs to be coordinated with the increased capacity of carriers, shippers, handlers and other staff involved in the supply chain.
Sustainable growth policy has made people conscious of aircraft noise, climate change and air quality. Security of goods is important and when ocean cargo shipments shift to air cargo service providers then they will have to look into the matter. Future policy of cargo industry is made through input from all stakeholders.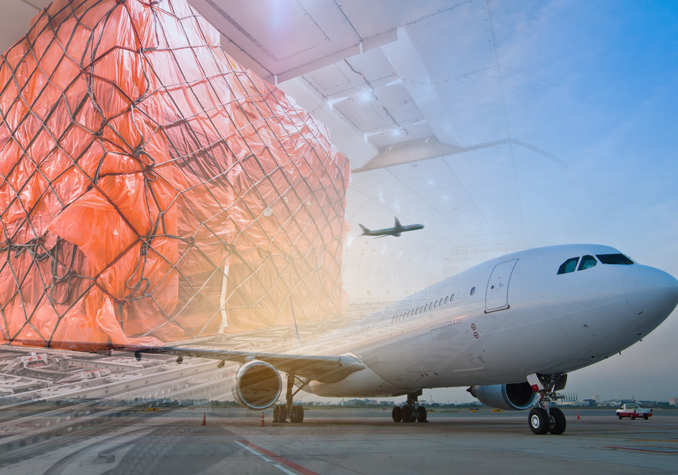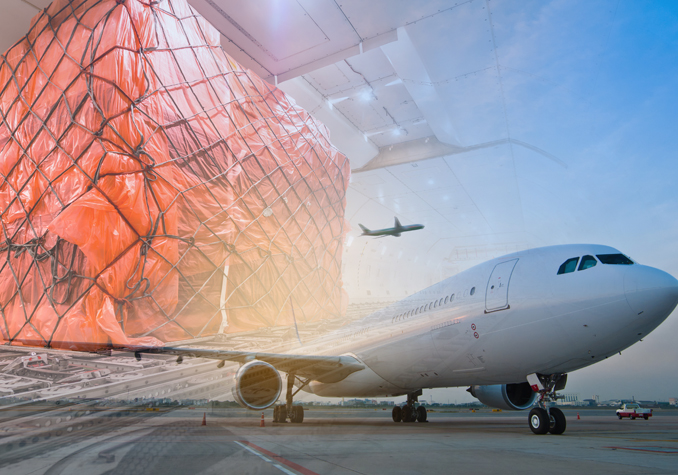 clients are provided with different facilities to send their shipments with greater ease. I will choose cargo to Pakistan near me for easy access including other reasons. They use a variety of services to send their parcels and shipments to Pakistan from the UK.
Cargo service providers near to clients are always an advantage for them and they prefer it over others. Cargo companies' role is crucial for every economy as they keep supply smooth for production of goods and then export of finished products to all parts of the globe.
The pace of digitalization has increased
Covid 19 brought different kinds of challenges for the industry and opportunities were also there. At crucial times cargo companies ensure the availability of goods for buyers and now ordinary people also appreciate their efforts. In the future improvement in the efficiency of cargo service will lead to clients' satisfaction.
The pace of digitalization has increased due to pandemics and now people can get the benefit of this change. For clients, it has been easy to book their cargo and get it delivered anywhere in the world. Schedule a pickup of parcel or shipment and similarly, receivers can schedule delivery at doorstep.
People can use related services too, which include packing and customs clearance. Receivers are appointed to collect goods and they are responsible for delivering the received items to the storage place. Clients can ask for any of the available services to deliver their goods safely to a destination.